No results were found for the filter!

SW-Motech EVO Tank ring, Yamaha
Simple but very clever solution to mount a tank bag on your bike. The EVO tank ring is mounted on the stock tank cap ring. Place tank bag - ready to use in seconds! Easy fueling is still possible. Mounting and demounting of the tankbag...
Ready to ship in 1 workday(s)

SW-Motech EVO Tankring Aprilia / Ducati / Moto-Guzzi / MV-Agusta / Morini
SW-MOTECH revolutionized motorcycle luggage with the introduction of the first tank ring with a convenient QUICK-LOCK mechanism. Made from glass-fiber-reinforced polyamide, the patented EVO tank ring employs a bike-specific design to...
Ready to ship in 2 workday(s)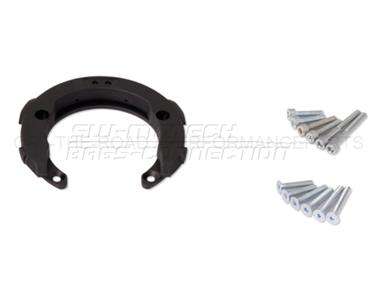 SW-Motech ION Tankring MV Agusta 675 / 800
The SW-Motech ION tank ring, made from fiberglass-reinforced polyamide, provides a secure hold for tank bags in the ION series. The ION tank bag is mounted and locked in place with a single click. The quick-release fastener is then...
Ready to ship in 1 workday(s)